Agent Accounts
If you manage the payroll on behalf of more than one client, you may find an agent account is more convenient and thus saves you time. This type of account is ideal for accountancy practices and professional bookkeepers.
For smaller agents, we charge a basic fee of £10 per month, plus 50p per employee per month, regardless of the number of employers involved. For example, if you have 10 clients with two employees each, the monthly fee will be £20 (£10 basic + 50p x 20). All prices exclude VAT. As with all of our accounts, there is no extra charge for submitting Real Time Information to HMRC.
For larger agents, we set a maximum monthly fee of £59 per account. For example, if you have 50 clients with 20 employees each, the cost will be just £59 per month. If you have more than 100 clients, please contact us for more information.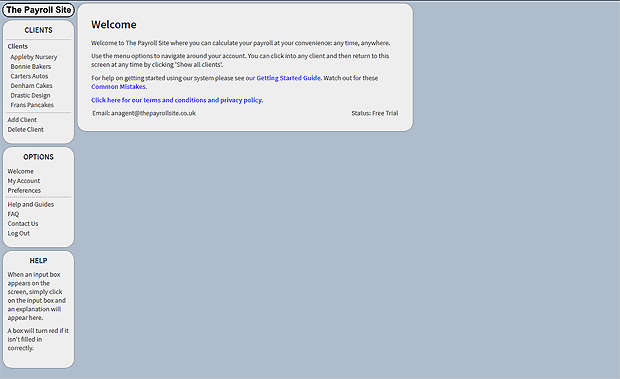 An agent account is used in exactly the same way as an ordinary account except that you can switch between multiple employers (up to 100 per account).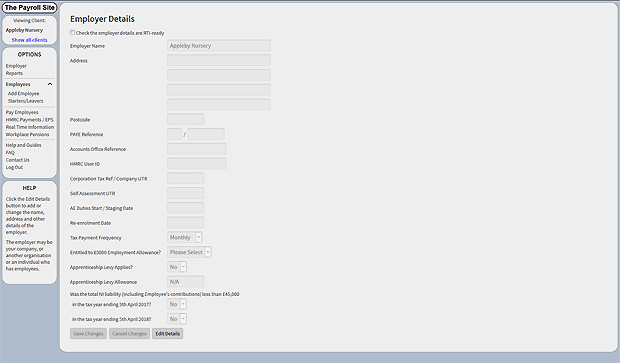 We can convert an ordinary employer account into an agent account during the free trial, or at a later time - just tell us the email address of the account you wish to upgrade and we will do the rest. If you don't have an account yet, you can start an agent account free trial by clicking here.